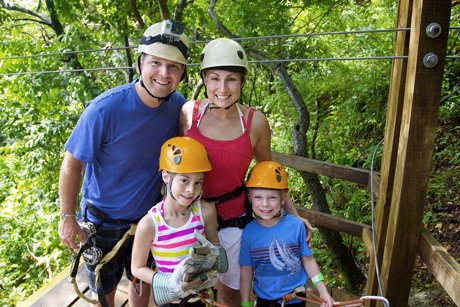 Spring, Texas has much to offer anyone from any walk of life! Many Spring home owners enjoy the opportunities their town gives them to be active. For instance, the inSPIRE Rock Indoor Climbing Gym. This gym has close to 17,000 square feet of climbing, 14 auto belay units, a separate kids climbing wall, and more. After you or your child is done climbing, the highly rated 5 Ate Cafe is inside the gym itself. The 5 Ate Cafe is a popular place to go for any Spring real estate owner, even if they did not rock climb that day. They are well known for their delicious and unique burgers with homemade buns. For more information on these venues, click here or here.
There's Something for Everyone's Plate in Spring Homes
Hungry for more? Spring has many other food options to choose from. Two food trucks that are quite popular are Paradise Gogi - a fusion of Mexican and Korean foods known for their specialty Ramen burger, and Black Garlic - with organic and locally grown ingredients going into everything they prepare, from the appetizers to the burgers. Looking for a nicer dinner out? La'Deville Cafe is the place for you. The cafe's perfectly seared steaks, fresh seafood, and rich gumbo are all one of a kind and sure to be a hit.
Families who live in Spring homes love going to Wet'n'Wild Splashtown. It has a plethora of water slides, a wave pool, a lazy river and more! There is something for everyone at Wet'n'Wild Splashtown. Another hit for families who own Spring real estate is Bouncin' Bears of Texas - a bounce house heaven for any child. There are many bounce houses, obstacle courses, and slides that will entertain the kids for hours. For information on both of these fun places, click here or here.